vmwOS, A Raspberry Pi OS for Memory Research
Read the MEMSYS'18 paper:
2018_memsys_os.pdf
P. Francis-Mezger, V.M. Weaver. "A Raspberry Pi Operating System for Exploring Advanced Memory System Concepts", The International Symposium on Memory Systems (MEMSYS18), Washington, DC, October 2018.
The paper won the chair's choice award: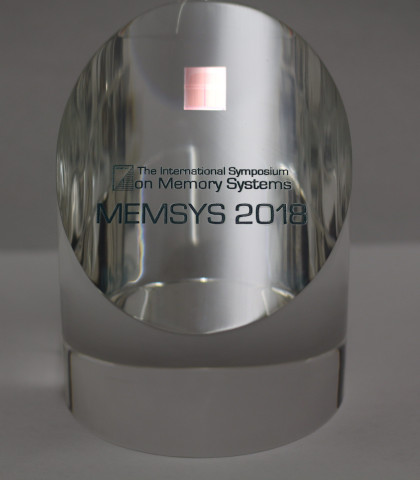 Eventually more information will be included here.

For now you can check out the Other vmwOS page
---
Other Memory/VM features we can experiment that aren't mentioned in the paper:
ARM64 Virtual Address tagging -- Translation Control Register, TCR_ELn has a field called Top Byte Ignore (TBI) that allows tagged-addressing support.
---
Back to the projects page